Applications are invited for the posts of Clerk, Cook, MTS, Laskar and other, 10/12th pass can apply
Indian Army Group C Recruitment 2022 notification released at indinaarmy.nic.in. Check application process, educational qualification, experience, selection criteria and other details here.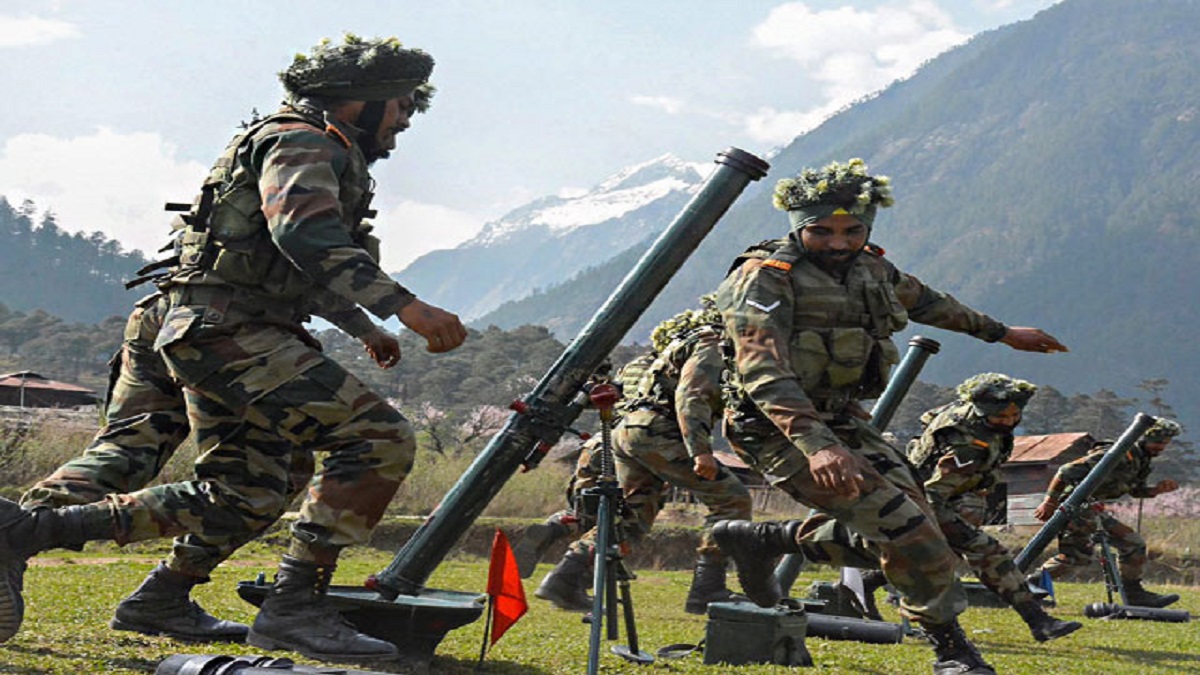 Indian Army BEG Center Roorkee Recruitment 202
Indian Army Group C Recruitment 2022: Indian Army, Bengal Engineer Group (BEG) Center Roorkee has released a notification for recruitment to the post of Group B & C (Lower Division Clerk, Storekeeper, Cook, MTS, Lasker, Washerman). Candidates having qualification of 10th and 12th can submit their applications latest by 30 April 2022. Candidates who had applied for advertisement no 50/34 published in weekly employment news (12 March) for Defense Civilian Employees of Headquarters, Bengal Engineer Group and Centre. No need to apply again. The board has revised the number of vacancies. The applications for the same will be open till 30 April 2022. Candidates who want to apply for said recruitment can submit application latest by last date.
Important Dates:
Last date for submission of application: 30 April 2022
Indian Army Group C Recruitment 2022 Vacancy Details
Name of post

Number of Vacancies

vertical reservation

ur

Other backward classes

scheduled caste

scheduled tribe

EWS

Public Works Department

ESM

LDC

4

04

01

store keeper 2

3

01

02

01

the Cook

19

10

05

01

01

02

01

03

MTS/Chowkidar

05

03

01

01

01

eroticism

02

,

02

01

Washerman

03

03

01
Indian Army Group C Recruitment 2022 Eligibility Criteria
educational qualification:
LDC/Storekeeper – 12th pass.
Cook / MTS / Laskar / Washman – 10th pass.
indian army group c recruitment 2022 age limit
Candidates age should be between 18 to 25 years. There will be age relaxation for reserved category candidates as per government norms.
How to apply for Indian Army Group C Recruitment 2022?
Candidates can submit the application through offline mode The Commandant, Bengal Engineer Group & Centre, Roorkee, Haridwar, Uttarakhand – 247667 latest from 30th April till 1400 Hrs. Candidates are advised to refer the official notification for more details. Candidates are advised to keep checking the official website for latest recruitment updates.
Join Our Telegram Group and Download Our App
---
DISCLAIMER: GovtJobsWorld.Com does not have any connection with the Government and it does not represent any Government entity. No claim is made about the accuracy or validity of the content on this site, or its suitability for any specific purpose whatsoever whether express or implied. Since all readers who access any information on this web site are doing so voluntarily, and of their own accord, any outcome (decision or claim) of such access. All the Readers please also check details on the Original website before taking any decision. Here we are not responsible for any Inadvertent Error that may have crept in the information being published in this Website and for any loss to anybody or anything caused by any Shortcoming, Defect or Inaccuracy of the Information on this Application.
---